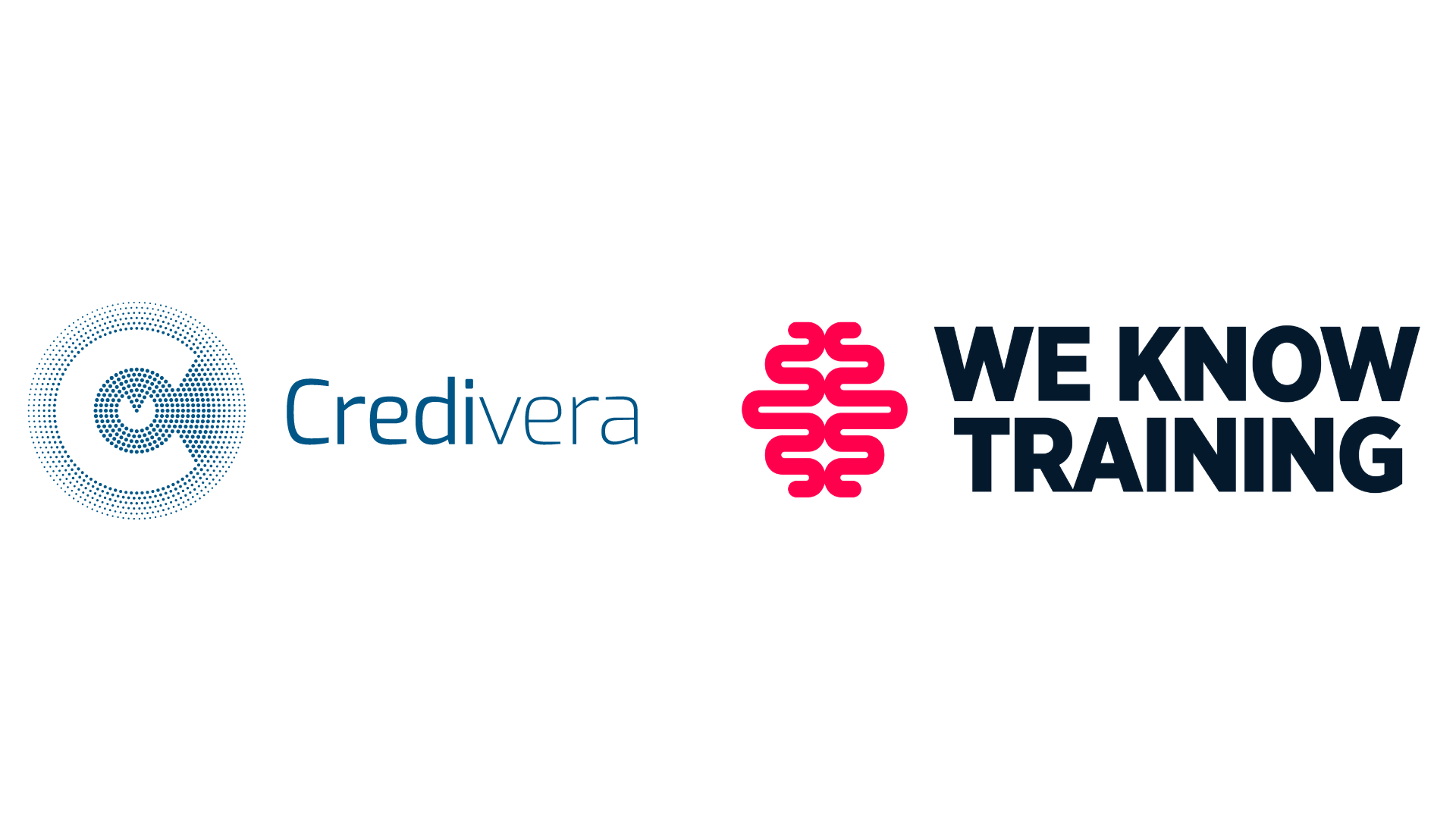 We Know Training & Credivera Transform How Companies Verify Talent

The Power of Proof
Credivera has added We Know Training to their Network of education and training providers enabling thousands of learners access to verified digital credentials!
How it Works:
Individuals complete and pass their online course with We Know Training and are now able to add their digital credential to the Credivera Wallet
Companies using the Credivera Wallet have immediate and ongoing proof of an employee's We Know Training certification status due to the integration of the two systems. The Wallet is accessible on any device, making it a top choice for regulated industries that require daily confirmation their workforce is in compliance to all standards.
The Benefits For Employers:

Eliminate tracking training in spreadsheets and be alerted to expiring certifications that remind you to renew with We Know Training
No more guessing if a 'badge' or PDF certificate is still valid or if it is a fraudulent copy
Decreased risk and liability:

privacy-compliant for personal records according to the latest legislation by using blockchain technology
auditable, and proven record of worker training that is compliant with regulations
The integration of these two Alberta technology companies adds an increased certainty to the training, safety, and privacy of many workplaces.
Let's discuss a verified workforce.
Virtual Fireside Chat With Credivera & We Know Training
Dan Giurescu, CEO from Credivera, and We Know Training President, Tiffany Linke-Boyko, discusses the evolution of traditional workplace training to an online delivery model, and now education providers can include real-time, proven digital training credentials for course participants.
This virtual executive meetup covers the value of verified digital credentials to training providers, employees, employers and industry regulators including:
benefits of a digital credential vs. a digital badge

demonstrating compliance to regulatory bodies using a mobile to tablet on a job site

post-project auditing support is fast and tamper-proof using private blockchain

time and labour resources saved for onboarding, training, and management of certifications

privacy requirements of storing employee training records

setting a new standard for training and education to employers with a made in Alberta solution
About The Companies
Credivera
Credivera is a technology platform that provides proof of certifications and work experience. The cloud technology collects and verifies digital credentials while using blockchain to maintain a real-time, auditable record. Credivera's solutions use globally accepted standards to help business leaders in over 30 countries achieve their goals associated with the verification of credentials and compliance. The Credivera framework is made up of three important components:
The Network:

the technology that integrates the sources of workforce information to your systems

The Wallet:

the application that manages a worker's digital credentials and accomplishments

Compliance Tools:

scalable solutions that assist organizational performance and provide an auditable record for reporting and reducing liability.
Visit Credivera

to learn more about the Network, The Wallet, and Compliance tools.
We Know Training
Headquartered in Edmonton, AB, We Know Training has been serving the regulated industry space since 2002. They are known for their high-quality, industry-approved training courses that can be taken online, in-person, or through a combination of both. Today We Know Training continues to provide the same high quality and industry-approved training to various regulated industries through its following brands:
Danatec, is an award-winning publisher of occupational health & safety training materials. In addition, Danatec, is able to offer companies with on-site safety consultations to help keep them on track with the latest standards in their respective industries.

Business Career College, a leading provider of training for the financial services and insurance industries.

Canadian Academy of Guard Training, the leading provider of security guard training across Canada since 2007

Pro Training, Evidence-based de-escalation training for First Responders around the world.
Visit We Know Training to learn more about their brands and how they can help your business.